About
Jim Smith, CPPS
Jim is the owner of Diesel Strength & Conditioning. Jim Smith is a highly respected, world renowned strength & conditioning coach. A member of the LIVESTRONG.com Fitness Advisory Board, Jim has been called one of the most "innovative strength coaches" in the fitness industry. Training athletes, fitness enthusiasts and weekend warriors, Jim has dedicated himself to helping them reach "beyond their potential". Jim holds multiple national fitness certifications and is a consultant and lecturer, giving seminars all over the country.
Jim has been featured in Men's Health, Men's Fitness, Muscle & Fitness, Oxygen and Black Belt magazines. Jim has also contributed to Easy Strength (Dragondoor) and Cardio Strength Training (Rodale). He is the author of several strength, power and muscle building manuals and has produced best-selling DVD's covering all aspects of strength training.
NATIONAL PUBLICATIONS
He is also a contributing writer to numerous national publications such as:
- Men's Fitness
- Men's Health
- Women's Health
- Muscle & Fitness
- Inside Fitness
- Black Belt
- Oxygen
- Shape
- Experience Life
- Muscle & Performance
- POWER
- Train Hard / Fight Easy
WEBSITES
- LIVESTRONG.com – Fitness Advisory Board and featured writer
- Schwarzenegger.com – Fitness Advisory Board
- Muscle & Fitness – Advisory Board Member
- Yahoo SPORTS!
- FitPerez.com
- EliteFTS.com (Q/A Staff)
- Dragondoor.com
- T-nation.com
NATIONAL CERTIFICATIONS
- CPPS Co-Founder – Certified Physical Preparation Specialist
- National Strength and Conditioning Association (NSCA), Certified Strength and Conditioning Specialist (CSCS)
- International Sports Sciences Association (ISSA), Certified Fitness Trainer (CFT)
- United States Weightifting Association (USAW), Club Coach
- Russian Kettlebell Certified, Dragondoor, RKC
- Member RKC Board of Advisors
- Westside Barbell Certification (#63)
- Maxwell Level 1 Kettlebell Certification
"I consider Smitty the most innovative trainer in the industry! After 'stealing' information from him for years, we started collaborating on a bunch of products together. This collaboration has been one of the greatest – and most successful – aspects of my career. Besides our products, I regularly invite Smitty to my facility to pick his brain and have him help train our high-level athletes. Whether we're looking for new ways to improve mobility, rehab an injury, or improve performance; Smitty is one of the (very few) guys in the industry that I trust to work with my athletes. I can't say enough good things about his knowledge, dedication and contributions to the fitness industry."
Joe DeFranco
Owner/Founder, DeFranco's Gym
defrancostraining.com
"Long before I knew Jim 'Smitty' Smith personally I was always a huge fan of his work. Smitty and The Diesel Crew have long been at the forefront of the strength and conditioning industry and are continually introducing the rest of us to the most innovative training methods anyone's ever seen. Whenever I have questions or need an opinion about something training related Smitty is one of a handful of people that I have on speed dial.
Over the last few years I have had the pleasure of getting to know him personally and I can honestly say that Smitty is an even better human being than he is a strength coach; and that's saying a lot. I'm honored to call him a friend and forever indebted to him for all he has done for me and the entire strength and conditioning industry. I can't think of anyone that I would recommend more highly and proudly."
Jason Ferruggia
Performance Enhancement Specialist
Chief Training Adviser, Men's Fitness Magazine
Media Spokesperson, Consultant, Author
"Not only is Smitty an awesome guy, but his in-depth knowledge of his craft; egoless passion to help others coupled with his innovative and creative thinking exemplify what a modern day fitness professional should try to emulate."
Joe Dowdell, CSCS
Founder & CEO of Peak Performance in NYC
www.joedowdell.com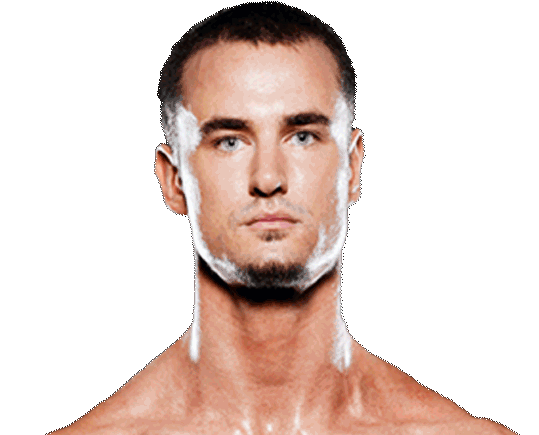 "Smitty is one of the nicest guys in this industry and a real jack of all trades. He knows how to get big, strong, lean, mobile, and healthy. He can coach and he can write. I regularly go to Smitty for advice, both on articles for the magazines I edit and for my own training. He's been helping me rehab some sore elbows on his own time-that's just the kinda guy he is."
Sean Hyson, C.S.C.S.
Group Training Director for Muscle & Fitness and Men's Fitness magazines
"In the fitness world, there's a limited number of voices that you can trust. Jim Smith is on the short list of fitness pros who offers advice, articles, and products that are proven and effective. It's the reason why I've trusted him at every fitness publication I've ever worked for–including some of the largest health magazines and websites in the world–and why I've asked him to contribute to several books. If you want information that can help you live a better life, there are few better sources than Smitty."
Adam Bornstein
Editorial Director of LIVESTRONG.COM
Author of the Men's Health and Women's Health Big Book of Abs
"I pride myself on having a top tier organization and that means our Q/A staff is made up of the industry leaders. Smitty has been a invaluable resource on the Elite Q/A team for over 4 years now and his products and knowledge live up to our high standards."
Dave Tate
President, Elite Fitness Systems
www.EliteFTS.com
"The Diesel Strength website is one of my favorite sites to visit regularly for all the latest grip and athlete training tips and tools. You guys always stand behind your information because I know you have gone through it personally. I implement many of these techniques with my athletes and have always gotten outstanding results. I always recommended your site to other strength coaches and fitness enthusiasts. I can't wait to see what is next. Keep up the great work!"
Jerry Shreck
Bucknell University
www.varietytrainer.com
"Whether it's troubleshooting a conditioning program with one of my combat athletes, strategies to help my niece who has cerebral palsy, or ideas to improve my own fight back to fitness (after a bone marrow and stem cell transplant), Smitty is one of the guys I call. And he has always given me an out-of-the-box answer that has helped me immensely. He's on another level from most in the fitness profession."
Alwyn Cosgrove
www.alwyncosgrove.com
"Smitty's stuff is awesome. He is as innovative as they come—but not at the expense of quality training with scientific backing. I can't say enough great things about him as a coach and a friend."
Eric Cressey
President, Cressey Performance, Boston, MA
www.EricCressey.com
"I have been working in strength and conditioning for ten years now and in that time I have not found anyone as innovative as the guys from Diesel Crew. Not only do they know how to train to make an athlete stronger, but they also have the rehab, prehab protocols set in place to keep the athlete healthy. Dieselcrew.com should be a top site for every strength professional or athlete."
Todd Hamer

"Jim Smith is definitely one of the 'top guys' in the field. He's relentless at getting awesome results for his clients. As long as I've known him, he has never fallen into a comfort zone. He persistently researches and creates new training methods to improve upon the already great results his client's experience."
"I have been a strength and conditioning specialist for over 16 years and I can honestly say that Jim has taught me more unique exercises and unknown training methods than any other strength coach. Just when I thought I saw it all, Jim Smith seems to 'pull another rabbit out of his hat' and teach me a technique that blows me away. His creativity inspires mine, and I am grateful to have Jim as a friend and a colleague."
"Keep up the great work, Jim!"
John Alvino
Strength and Conditioning Specialist

"I've been working with Jim for the past couple of years on my strength and conditioning. In this time I have gotten stronger and more explosive. He has been able to help me improve my conditioning, which has helped me have the stamina needed for my professional fights. He has also helped me rehab multiple injuries, keeping me from missing key workouts leading up to a fight."
John Franchi
Pro-MMA Fighter
"Smitty brings a great variety of workouts and exercises to the gym that have pushed me to my very best. Over the past couple years Jim has been able to keep everything new and interesting while pushing my conditioning to new levels for my upcoming fights. Not only have the workouts improved my speed, strength, endurance and cardio but he has also worked on helping me recover from injuries I sustained in my training and fights. Smitty is the best strength coach I have ever worked with. Thanks Smitty, for all your help!"
Pat Audinwood
Pro-MMA Fighter
"To the athletes looking to enhance your ability, you "MUST" consider Diesel Strength. Smitty's innovative style and advanced training protocols are the fastest way to become a dominant athlete. I've done never seen the types of stretches that could improve my range of motion in just a few days – like the ones Smitty showed us during a recent visit. I'm amazed and would give Smitty my highest recommendation as a coach."
Keith Williams
Football
"Every time Smitty comes out to Jersey to team up with us at DeFranco's he has some new innovative way to help us improve our training. His techniques make you powerful in non-traditional ways that you could have never imagined. Coming off of an ankle injury, he personally worked with me and showed me some advanced techniques I could do on my own to help in my continued recovery."
Zack Moore
Football